AMA Pigments Brand Ambasadors
How would we describe the Brand Ambassador team? Teo and Roxana see the glass as half empty, Angelica and Elena see it as half full, that's why they make such a good team. Andreea and Ana, on the other hand drink right out of the bottle, Marina wonders why it has to be glass, and Alina usually breaks the glass by putting her feet up on the table.
Teo Badea - Know the rules well, so you can break them effectively.
Roxana Mirea - To see a world in a grain of sand, and heaven in a wild flower. Hold infinity in the palm of your hand, and eternity in an hour.
Angelica Cicu - The earth has music for those who listen.
Andreea Cindea - You need chaos in your soul to give birth to a dancing star.
Elena Nicola - You do not just wake up and become a butterfly, growth is a process.
Marina Ciobanu - Just when the caterpillar thought the world is ending, it turned into a butterfly.
Ana Olariu - We are here to laugh at the odds and live our lives so well that death will tremble to take us.
Alina Dumitrașcu - But I nearly forgot, you must close your eyes, otherwise you won't see anything.
---
Teo Badea - Brand Ambassador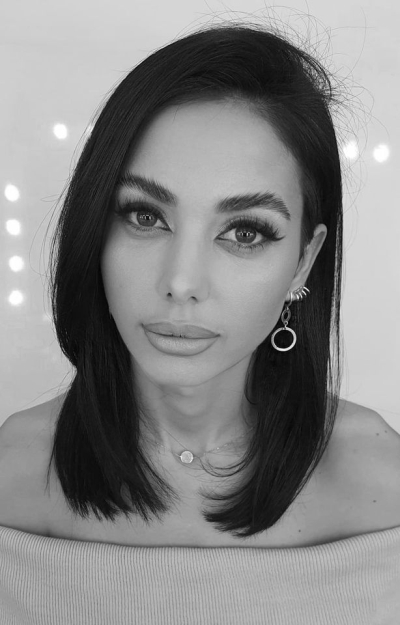 AMA Pigments reprezinta inspiratia ,diversitatea si calitatea de care un makeup artist are nevoie.Inspirația vine de la sine atunci cand ai toate aceste minunății.Brand-ul meu de suflet 4 ever !!!
Andreea Cîndea - Brand Ambassador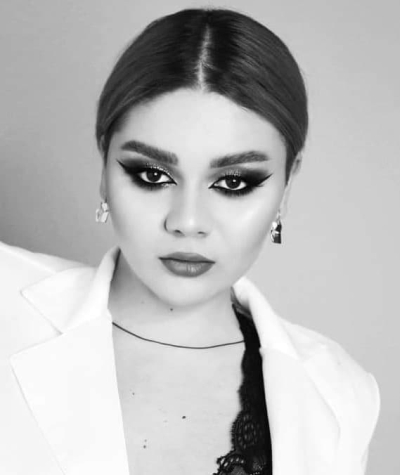 M-au cucerit inca de prima data cand i-am utilizat, asta fiind acum 3 ani. AMA Pigments este un brand care te indeamna sa iti extinzi orizonturile creative si sa descoperi artistul din tine. Versatili si calitativi, pigmentii AMA adauga mereu "acel ceva" in machiaj, care fura privirea instant.
---
Nicola Elena - Brand Ambassador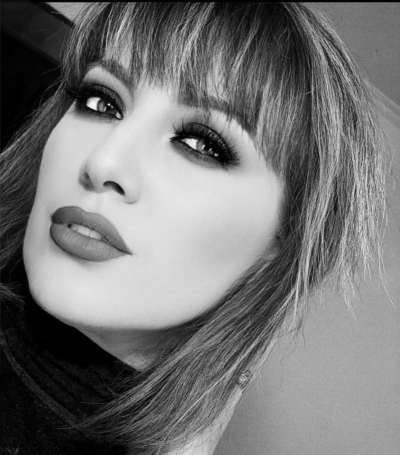 In viata se spune ca orice început are un sfârșit la fel cum orice sfârșit are un început .In aceasta situație pot sa contrazic aceasta prezicere și sa spun ca AMA pigments are doar început și mereu continuare .Aici nu exista sfârșit .Daca i-ai folosit o data ii vei folosi ever .Pentru ca sunt acel ceva de care nu te poți dezlipi și care face ca orice machiaj sa fie perfect.
Marina Ciobanu - Brand Ambassador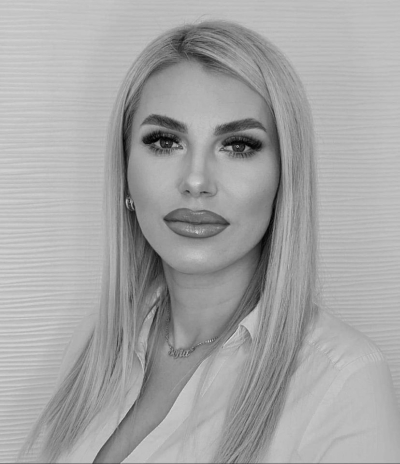 Când spunem AMA Pigments, vorbim despre culoare, inspirație, calitate. Sunt pigmenții mei preferați de câțiva ani, de care sunt încântată și niciodată nu m-au dejamagit. AMA Pigments ma uimește mereu cu fiecare colecție noua apărută și ma inspira catre machiaje extraordinare.
---
Angelica Cicu - Brand Ambassador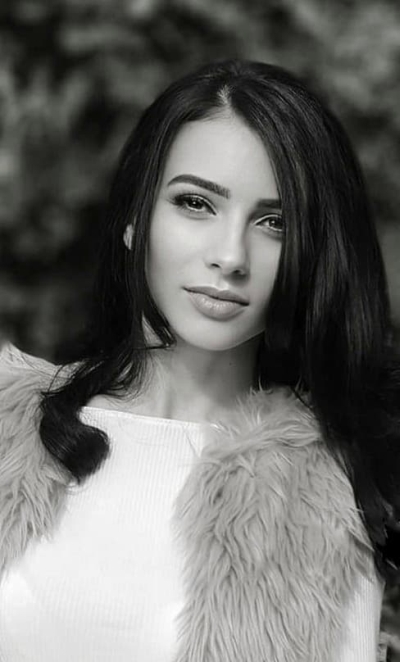 Am întâlnit tot felul de produse.M-au mulțumit ,am fost fericita și le-am folosit in decursul anilor, dar mereu căutam "acel produs minune". In momentul in care am descoperit Ama Pigments lucrurile s-au schimbat. Dacă in alte situații schimbam produse in cazul pigmenților totul a rămas la fel. Aici nu se mai pune vorba de schimbat ci de înmulțit. Atunci când ii descoperi iti vei dori din ce in ce mai multi.
Roxana Mirea - Brand Ambassador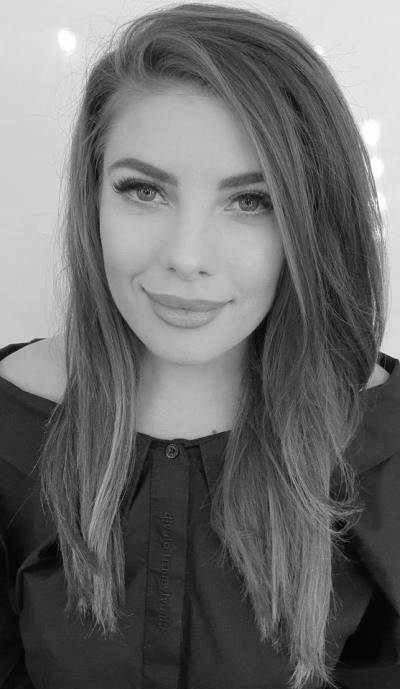 Intens pigmentati si cu granulatii diferite, pigmentii AMA conferă strălucire si o nouă dimensiune machiajului! Gama variată de culori si texturi ,este ideală pentru a crea un machiaj fabulos! Așadar, pentru un look AMAzing optez intotdeauna pentru pigmenti AMA!
---
Alina Dumitrascu - Brand Ambassador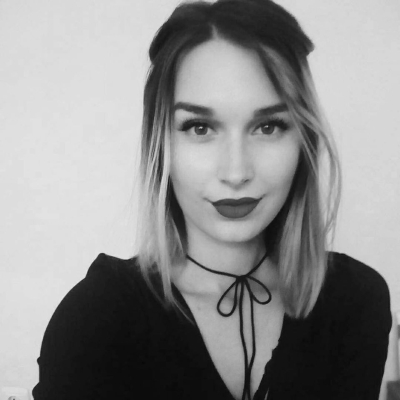 Pigmentii AMA sunt ca un colt de univers prins intr-un recipient. Fiecare fir de pudra straluceste in felul lui unic si o data ce ii adaugi intr-un machiaj te scot din anonimitate si atrag toate privirile. Cuvinte sa ii descriu sunt multe dar o sa aleg doar la: de poveste.
Ana Olariu - Brand Ambassador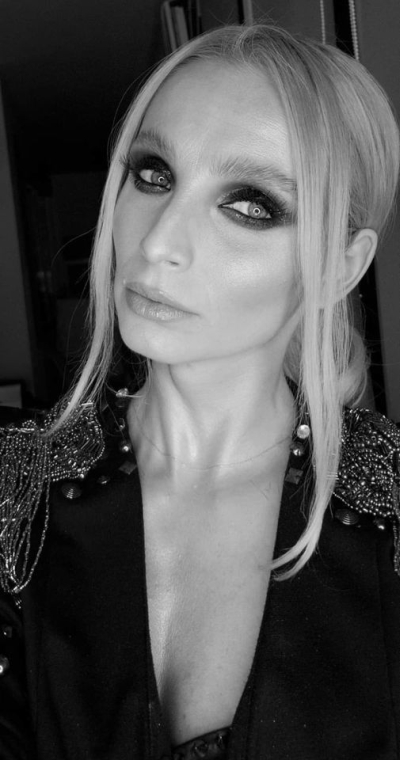 Magie! Asta insemana sa lucrezi cu pigmentii AMA. Inspiratia te copleseste iar rezultatul final nu poate fi altul decat extraordinar atunci cand ii folosesti. Versatili, intensi, catifelati!