Halloween makeup ideas you can try in 2021
20 Oct

Posted By
0 Comment(s)
468 View(s)
Do you need some inspiration for the Halloween party? Whether you want to go all vamp or look glam and sexy, the following makeup ideas will help you create an interesting Halloween look.
Halloween is our favorite time of the year because we can get all our makeup pigments out and create amazing looks. The right makeup can pull the entire look together, so it's important to research in advance to find out what makeup works best with your Halloween costume. The following showstopping ideas are great for people who love creative ideas and don't have a big budget to spend on pricey face painting products.
Devil
This is one of the easiest Halloween makeups looks because all you need are black and red eyeshadows. Of course, you can top the look with a pair of horns you can find almost in every store this time of the year. You can do an all-over face red makeup or only use red and black shadows under the eyes. If you cover your face and neck in red, apply a heavy black color on the eyelids and lips to stand out.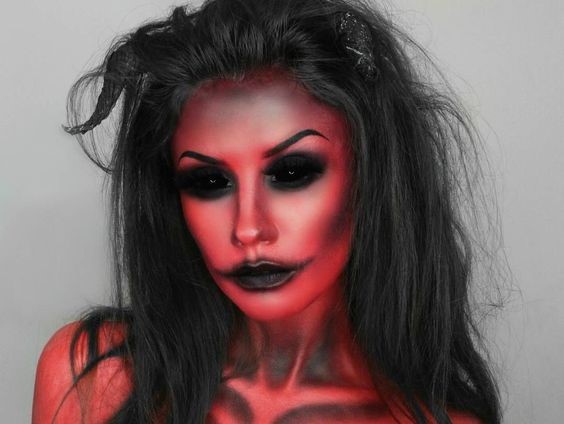 Maleficent
Maleficent may be a dark fairy but everyone loves her since Angelina Jolie brought her to life. If you want to channel her this Halloween start with a clean natural base, like the foundation you use daily, and pump up the volume under the eyes. Play with the shadows and use liner to contour the brows and eye wings. Drama is the keyword when you create a Maleficent makeup.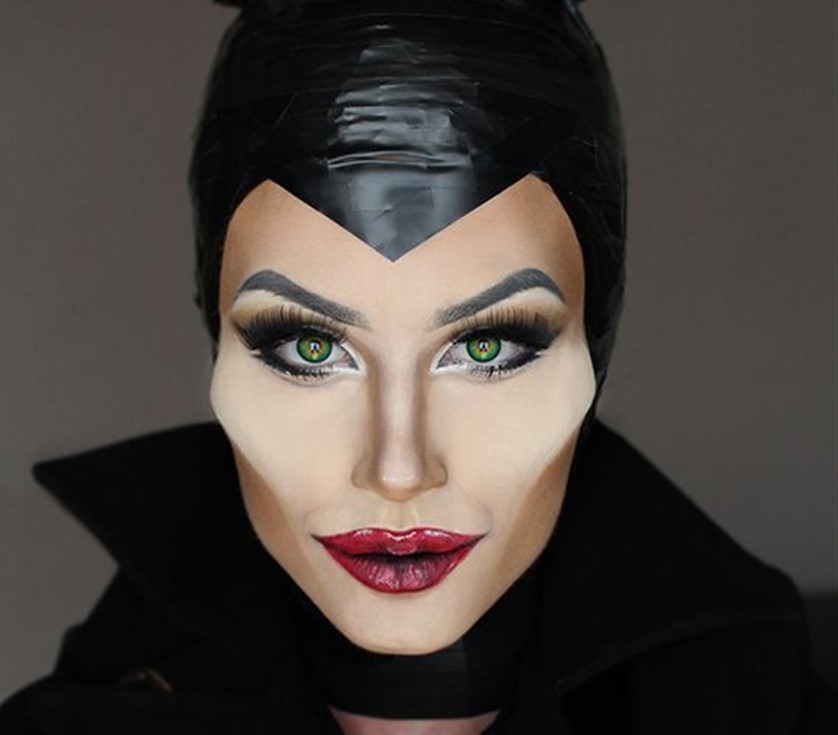 Cruella de Vil
Emma Stone's Cruella is quite charming and you can easily bring her character to life for the Halloween. One of the most memorable looks from the movie is when she wore black paint with the words The Future written in negative space. You only have to cut the letters, place them on your face and them add a black eyeshadow around them. Don't forget to use a red lipstick to complete the look.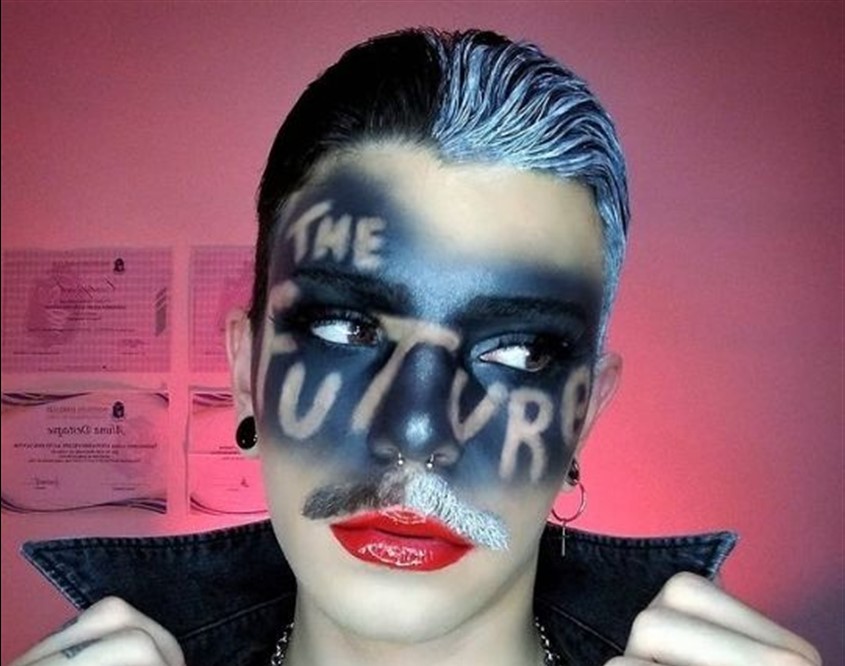 Fairy
Fairy makeup looks are more elaborate than the above ones, but they're totally worth considering the impact they have when you enter a room. For this Halloween makeup idea, you need to draw some flower and plant patterns on your face and use bright colors. You can complete the look with a colored wig or a flower crown.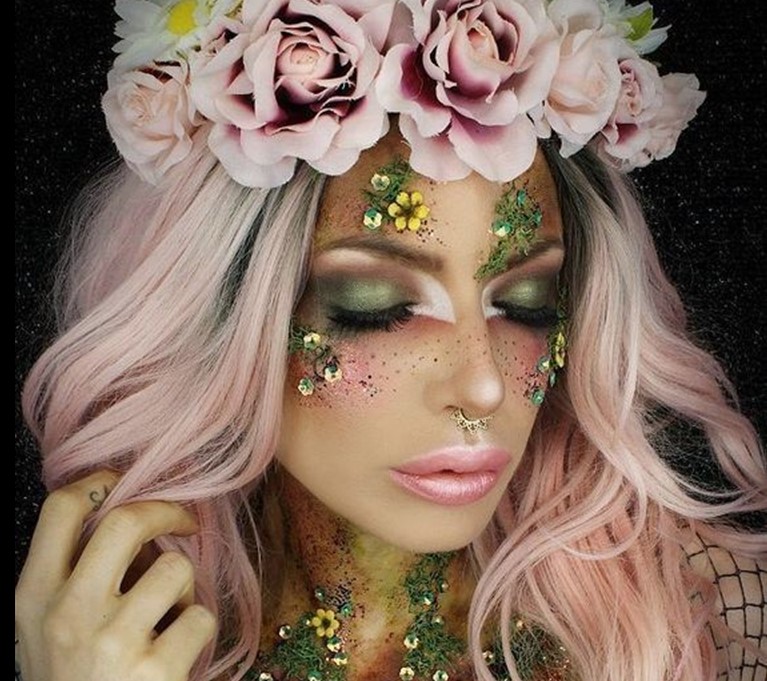 Mermaid
You can be a creature of the deep if you use some green and blue metallic eye shadows and lipsticks. For a pop of glam you can add rhinestones and metallic eyelines. You can use a pair of fishnet thighs to create the patterns.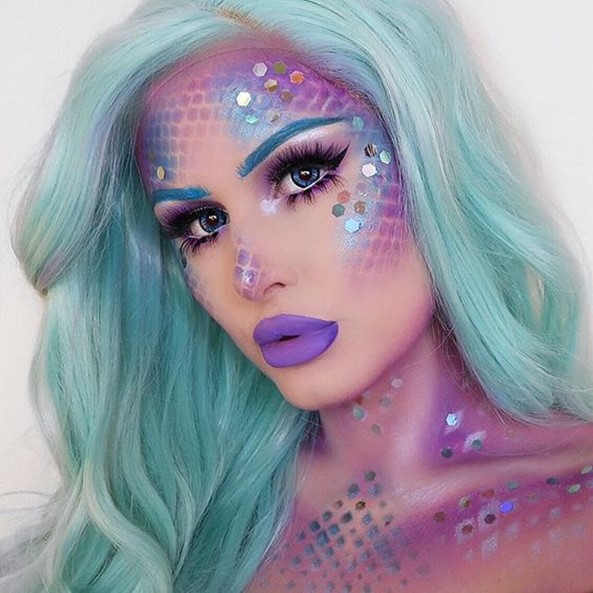 Queen of Hearts
If you're a fan of Alice in Wonderland you have plenty of inspiration when it comes to creating a Halloween makeup because you can pick any of the characters. We picked the Queen of Hearts because it doesn't require makeup skill. The hearts are the most important element in the look and you can interpret them as you like and integrate them in your makeup. Start with a neutral base, do a dramatic eye shadow, and create a mini heart on the lips. The costume and wig are the ones that make the look.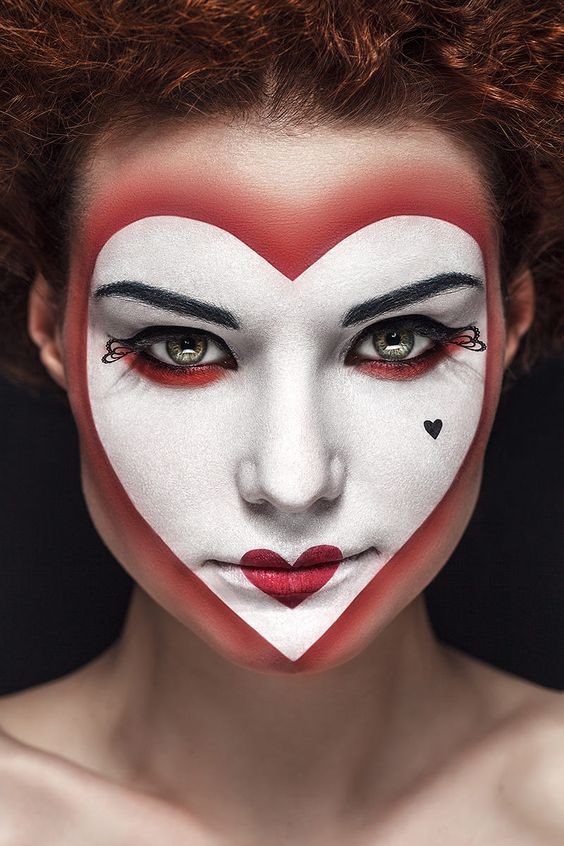 Content Creator: Alina Dumitrascu